Awaken Your
Sacred Anatomy!
OUR GIFT TO YOU!
Receive 13 gorgeous images from my book.
Experience your soul differently than ever before simply by gazing at these images.
Sacred Anatomy 
Medicine Bag Training 2022
An Initiation for the Contemporary Shaman
with SAEM Founder, Desda Zuckerman
Join us for a FREE CLASS 
All About Medicine Bag
The Video is Online Now!
Set your Intention
for the New Year
On the Winter Solstice
December 21, 10:00 – 11:30 AM PST
Start Your Year With Intention!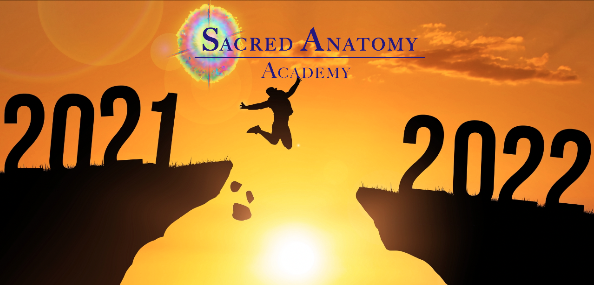 Hi!
This month I am starting a new series called Sacred Anatomy Live.
This is a space to address practical issues we all experience, but from the Sacred Anatomy perspective.
That means, that you are whole, unbroken, a co-creator with the infinite, and within your subtle structure, there is all the wisdom and power that you need to place your feet on the right path for your life.
In keeping with the theme of our current class "The 13 Chakras", we'll be seeing how understanding a few chakras can assist you in building internal stamina
The class aired in October, but you can watch it here…
As always, the session is recorded for you to watch.
Come spend an hour to remind yourself that you are so much more than you thought, and the answers you seek are within your grasp
Blessings,
Learn more about our
most popular programs:
Learn more about our most popular programs:
The World's Finest Dowsing Rod
The finest dowsing rod available in the world today
Machined to extremely high tolerances
Exceptionally light-weight (aluminum and titanium)
Experience a new dimension in sensitivity
Only available from Sacred Anatomy Mercantile
We have already gone through a few iterations this year, and we now have a small batch of our new design. "It's smaller, lighter, built to higher specifications, and is a tool that will match your sensitivity and up you one. It's the instrument that teaches you to become a better player."
We're calling this design the "Hot Rod" ! The barrel is anodized aluminum and the rod is titanium. The fittings on the barrel are fluted so that it rests gently in your hand. It's incredibly light and frictionless, and responds effortlessly.
Sacred Anatomy Mercantile
Click on the images below to get started.